The art of beauty
Craftsmanship, search for style, creative flair and technological innovation are the essential elements from which we start to give life to unique creations, prints and exclusive designs capable of attracting every connoisseur.
Fashion has been an integral part of our DNA for over seventy years now, a common passion that has always allowed us to combine tradition with imagination, along a constantly evolving path.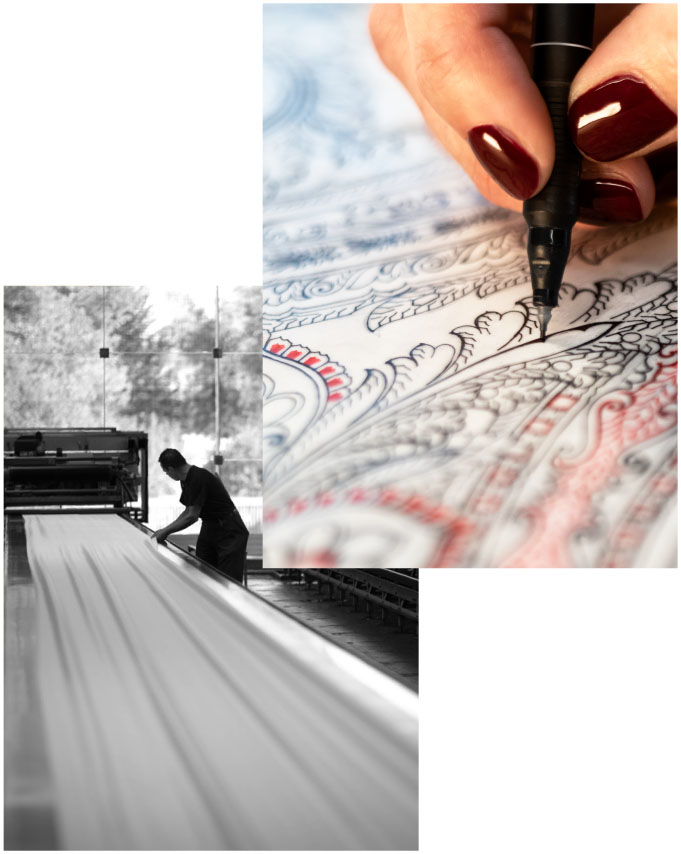 Valuable fabrics
Our group was created in Como, the world's capital of silk, in 1945, the year in which the founder, Antonio Ratti, decided to start making and selling fine and exclusive prints and fabrics, with the aim of expanding the business day after day, without ever forgetting its roots. At present, we collaborate with the most important fashion houses worldwide that operate in the luxury and ready-to-wear sectors because, just like them, we love details and beauty, elements that mark all our creations.
Every product realised thanks to the experience and creativity of our professionals is the result of important values that guide the Ratti group: elegance and quality, craftsmanship and fineness, and an endless love for the environment. Environmental sustainability marks each of our creations, just as the continuous search for new printing techniques and innovative production processes, in order to offer each customer fine and personalized fabrics capable of meeting their needs and reflect their taste.
Our core values also include communication, because it is through dialogue and exchange that ideas develop, giving rise to winning solutions: unique products, expression of art and culture; fabrics that are always given new interpretations, because creativity, as the ability to think outside the box, is constantly evolving. Just like us.