People, Communities and Local Areas
Ratti aims to improve the well-being of its staff both within and without the working environment, contribute to the life of communities and local areas, give attention to the poorer areas of the world, promote social inclusion and employment for women, and enhance culture and research.
Corporate Welfare
This focuses on balancing life and work, on services for the individual.
Ratti has joined the Healthy Work programme, the goal of which is to implement measures to support its staff who are involved in caring for minor children, relatives with disabilities or older people over 65.
Ratti provides its staff with wellness services (physiotherapy, yoga, psychological support), and e-mail and laundry services. It hosts an in-house "market" once a week for the sale of locally produced fruit and vegetables.
Ratti encourages car pooling by its staff, and has installed on-site charging stations for the free recharging of electric or hybrid cars.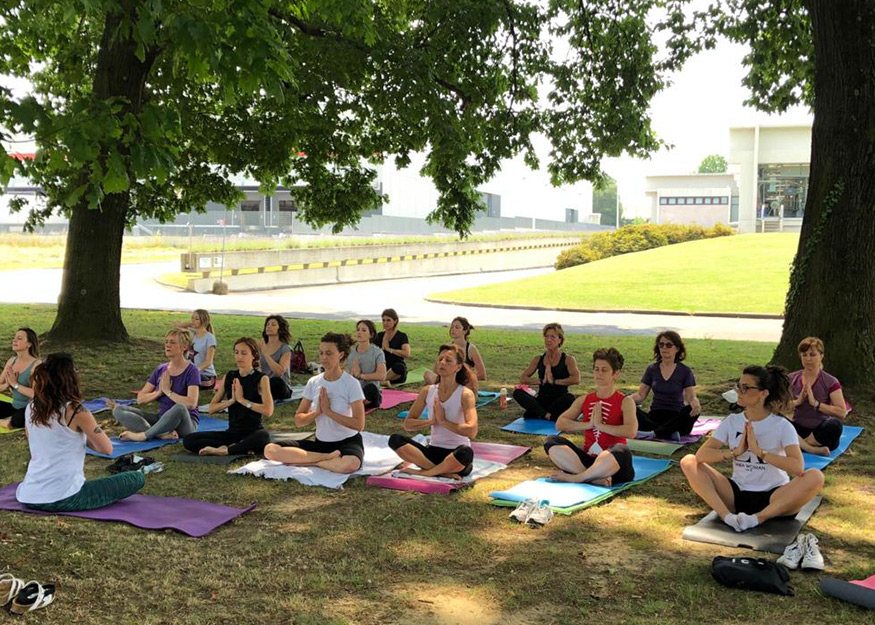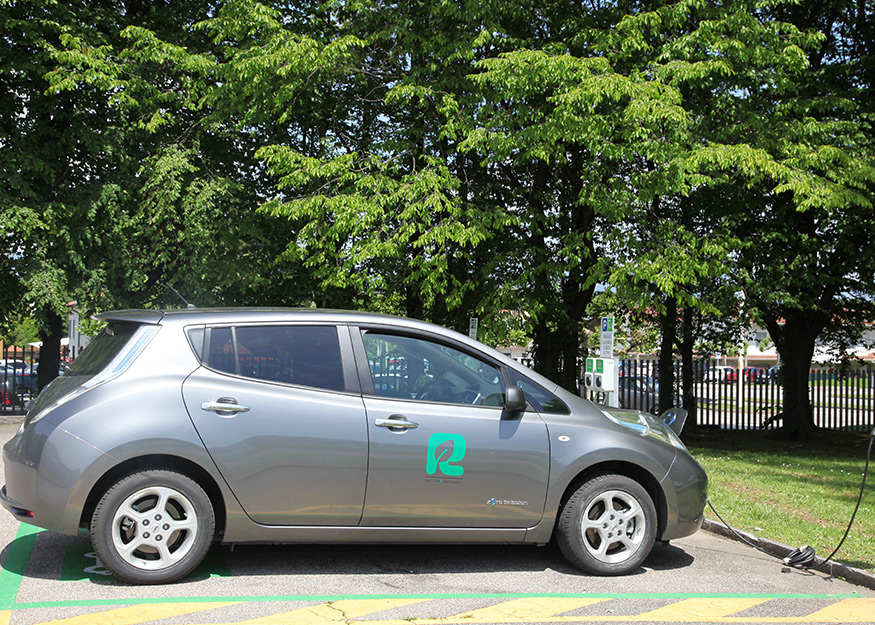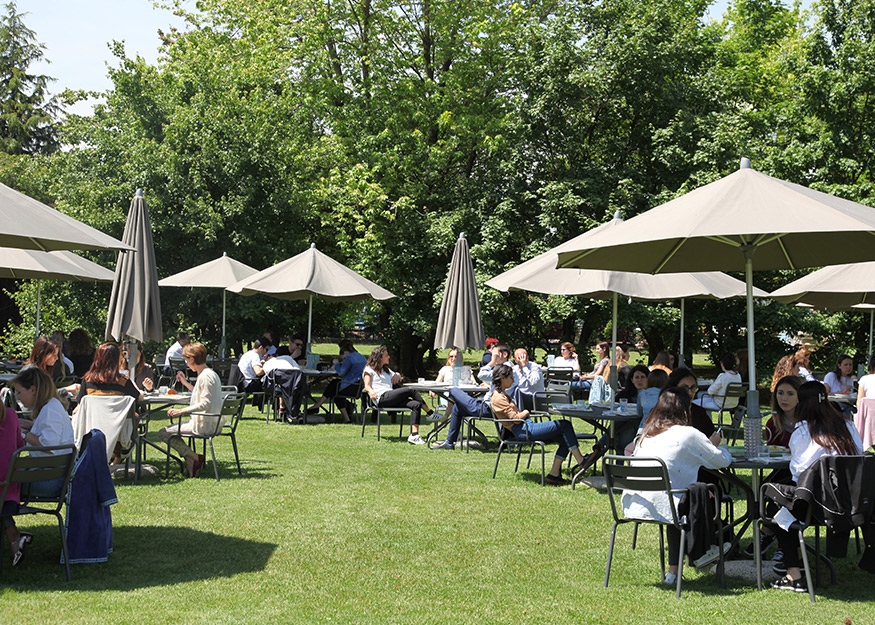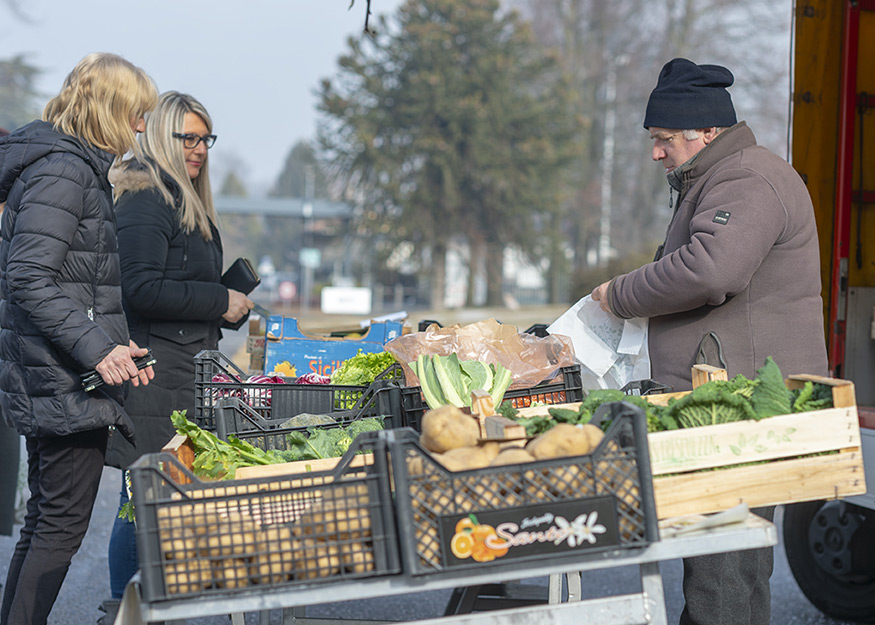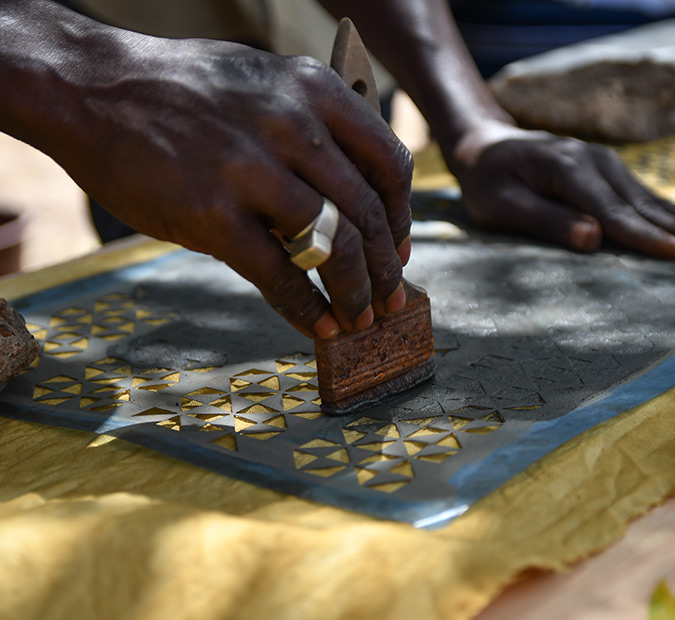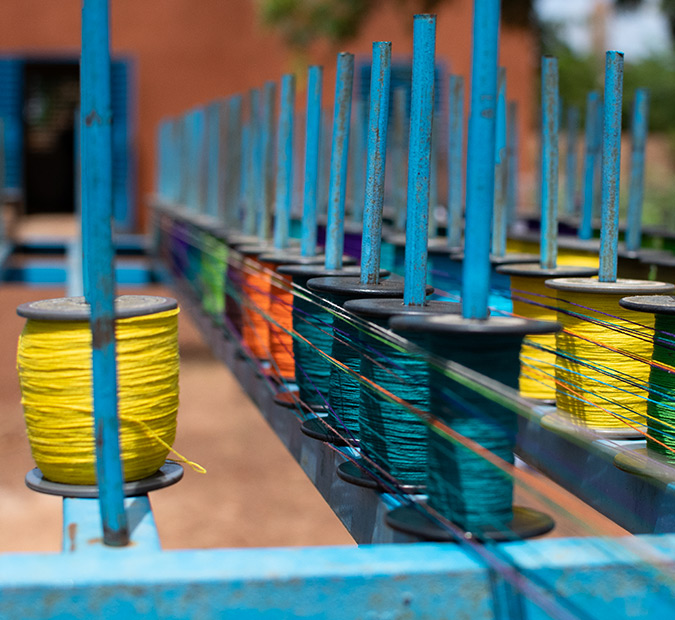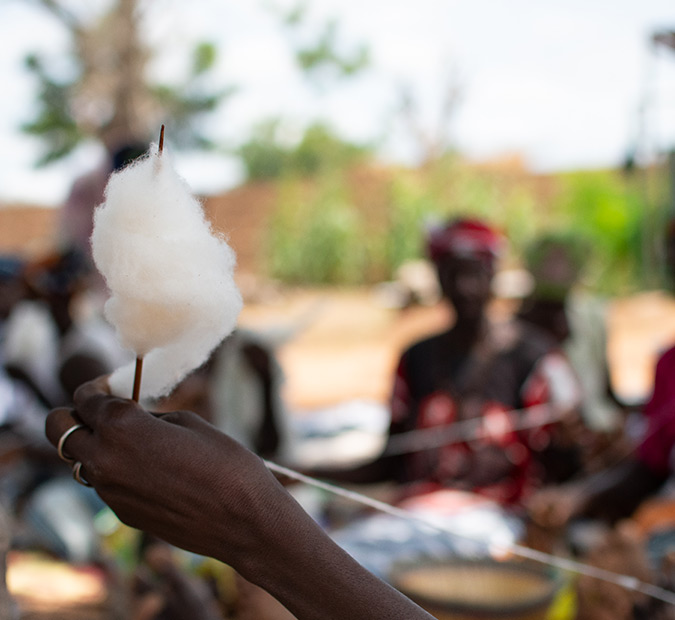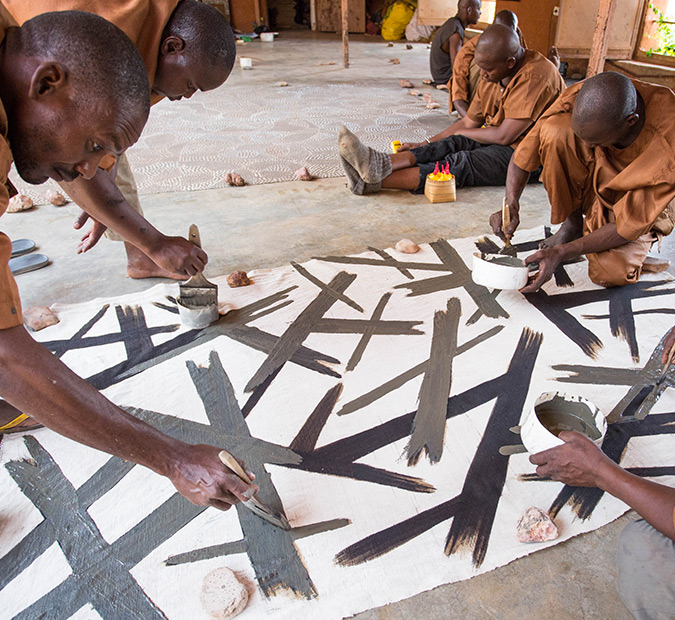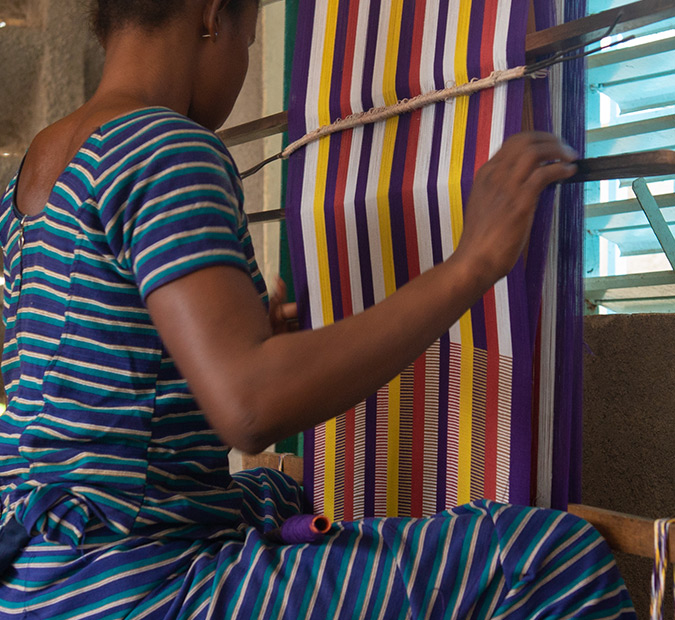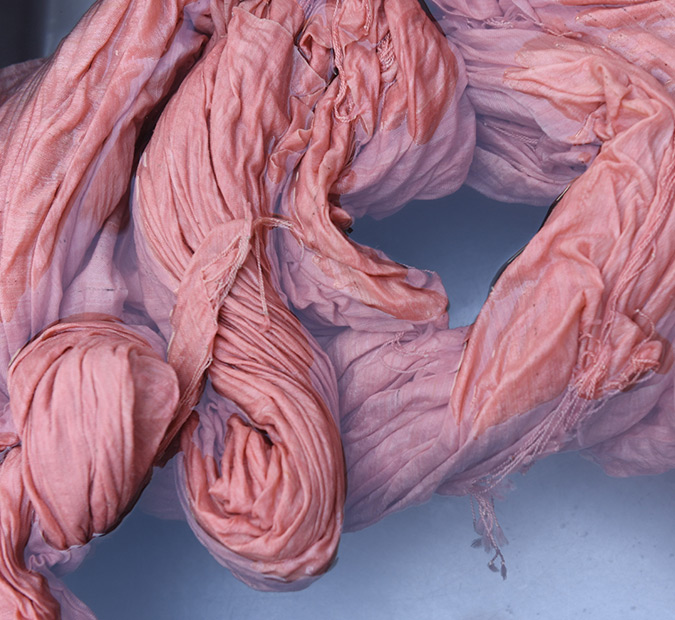 The Ethical Fashion Initiative (EFI)
Ratti collaborates with the ETHICAL FASHION INITIATIVE, a programme run by the United Nations (UN).
It is an initiative that brings together the Brands and talents of world fashion and the makers of handicraft textiles steeped in centuries-old traditions located in poor areas of the world, with the aim of promoting financial independence, female employment, and escape from poverty. The initiative's hashtag is "No charity, just work".
In particular, Ratti is involved in the programma "Peace Scarf"programme, relating to the silk produced in Afghanistan, in the "FASO DAN FANI" programme, the fabric of Burkina Faso, a symbol of national pride, and in the Bogolan programme, fabric from Mali dyed with the use of fermented mud.
Within these programmes, Ratti supports activities to promote the goods being produced, and, with its know-how, contributes to the transition to the "just work" aspect of the initiative, making the prospect of local communities obtaining income from the work they carry out a reality.
Social commitment
Ratti collaborates with QUID, an ethical and sustainable fashion brand that offers clothing and accessories handmade by women belonging to vulnerable groups, and made with end-of-series fabrics, provided by companies.
The company collaborates with Made in Carcere (Made in Prison), a social cooperative of women prisoners who make accessories.
The company  participates in the SITICIBO Programme of the Fondazione Banco Alimentare Onlus food bank, that collects surplus food from staff restaurants.