The Ungaro brand
After gaining experience alongside couturier Balenciaga, in 1965, Emanuel Ungaro decided to open his own fashion house, applying the technical skills acquired and presenting a collection that was an expression of the boldness, of the sense of grace and of that provocative touch characteristic of the designer's soul.
For everyone, the name of the French couturier represents a classic fashion school, like those of the past, where the designer is first and foremost a tailor, a wise and knowledgeable master whose talent is not only expressed through the technical skills of the creations, but above all in a new interpretation of colours and volumes.
Today, the Ungaro label has an international presence in Europe, the USA and the Far East, where the indisputable refinement of the designs combines sartorial skills, vibrant colours and precious fabrics, for a style that never fails to be harmonious.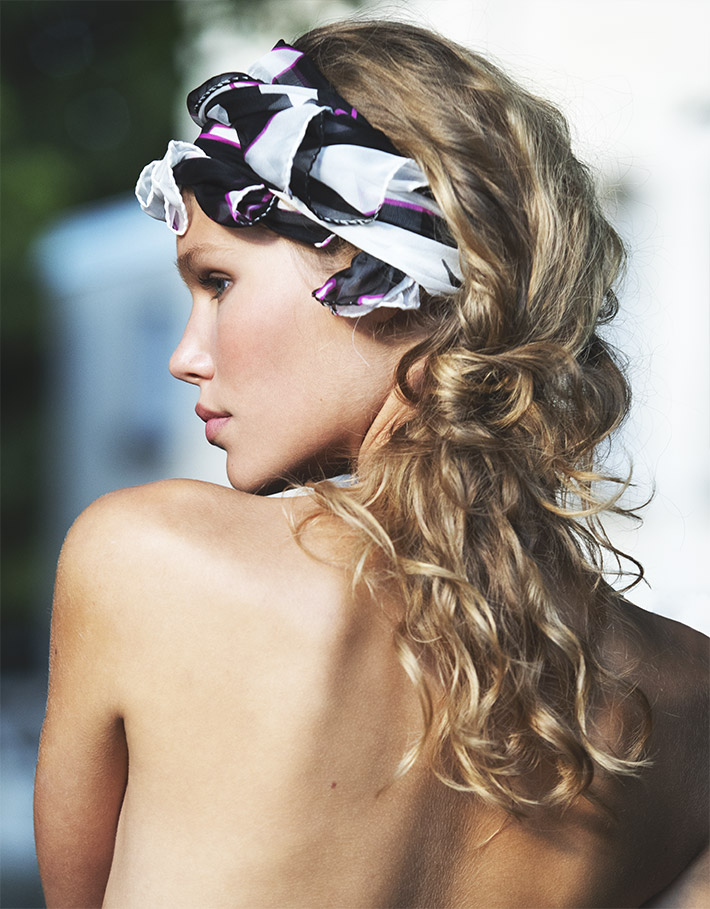 Ratti-Ungaro, the masculine side of creativity
Monsieur Ungaro first met Cavalier Ratti during the 1980s, immediately forming a strong partnership that continues today. A relationship that initially focused on high fashion fabrics, to later continue with a collection of textile accessories including foulards, shawls and scarves.
Bright, contrasting printed colours, together with a sinuous mix of fancy patterns and rich fabrics, characterise, from the very first collections, the union between the French fashion house and the Italian Group.
A journey that sets off from Avenue Montaigne in Paris and lands on the shores of Lake Como, to continue around the world, offering that touch of French femininity and Italian creativity to all those who still know how to recognise beauty in the folds of a fabric.