The Leonard Paris brand
It all began in 1958, when Daniel Tribouillard started the company. The orchid is the emblem of the Leonard style, a delicate wildflower without any geometric limits. Leonard originality is founded on a unique and recognizable style shared by all its designs and also the variety of the fabrics used.
The years went by, innovations and inventions shaped the brand reputation. In 1970, Leonard Paris joined the prestigious Comité Colbert which promotes the French Art de Vivre and in 1994, Leonard Paris joined the French Federation de la Couture and hold two fashion shows per year from that time.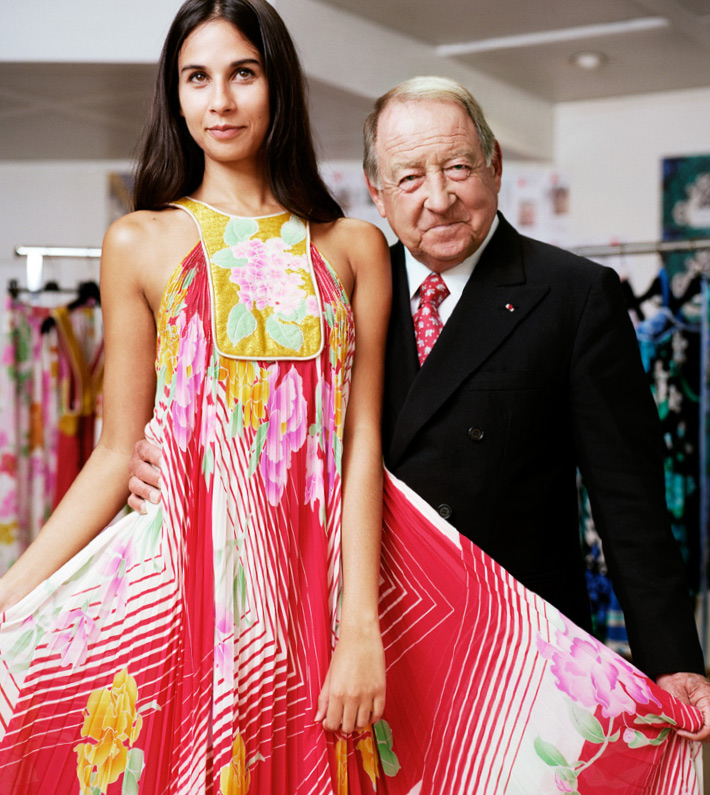 Ratti – Leonard Paris, for a creative flourish
The partnership that links Ratti and the French fashion house is based from the beginning on the great professionalism of the two protagonists: a blend of experiences representing the fertile ground that gives life to an inspiration which has flourished over the years, producing high quality textile accessories of rare beauty.
In Leonard Paris accessories the colours mix and blend seamlessly and harmoniously, creating genuine blooming gardens made up of precious silks, organza and jacquards, in which creativity and the search for pure beauty become the source of new and never before experienced visual and tactile sensations.
Today, the Leonard orchid blooms around the world, continuing to draw inspiration not only from the fashion house's historical archive, but also from the latest influences and trends arriving from the Far East, which inspire the brand to carry the design and its unique prints into the contemporary world.