The ELIE SAAB brand
Founded in 1982, the Maison ELIE SAAB has been established as one of the major leaders in the HAUTE COUTURE category globally, with ateliers based in both Paris and Beirut. Synonymous with elegant tailoring, the use of noble materials & sumptuous detailing, ELIE SAAB has continued to build on the maison's inherent savoir-faire and innate sophistication for which it is renowned, expanding into the Ready-to-Wear, Bridal, Accessories, Eyewear & Fragrance categories.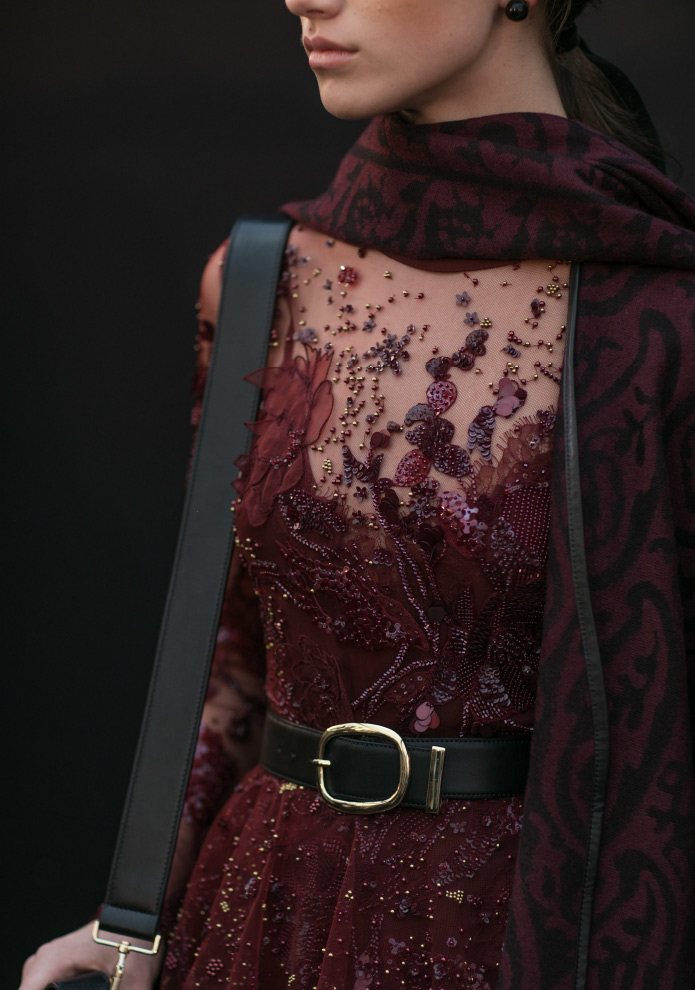 Ratti-ELIE SAAB, a partnership based on heritage and sophistication
With a decade-long tradition in the art of printing, Ratti has contributed to creating and cultivating a mutual relationship with ELIE SAAB. Ratti was able to translate the refined elegance of the ELIE SAAB style into a rich and elegant collection of foulards, stoles, shawls and turbans, designed as a "natural" accessory for the label's clothing collections.
Exclusive finishes, unique attention to details and the combination of sophisticated high quality materials, from inserts in lace and leather to the most refined jacquard techniques, make each textile accessory a real must-have.