The Dirk Bikkembergs brand
The Bikkembergs brand finds inspiration in the union between the creativity of the fashion world and the functionality of the sports world. The fashion house, founded in 1986 by the namesake designer and member of the group of avant-garde designers known as the "Antwerp Six", over the years has developed a highly recognisable style.
Since last February, the Canudilo Modern Avenue Group owns 100% of the brand's shares, through the acquisition of the Levitas company which owns and manages the Dirk Bikkembergs brand.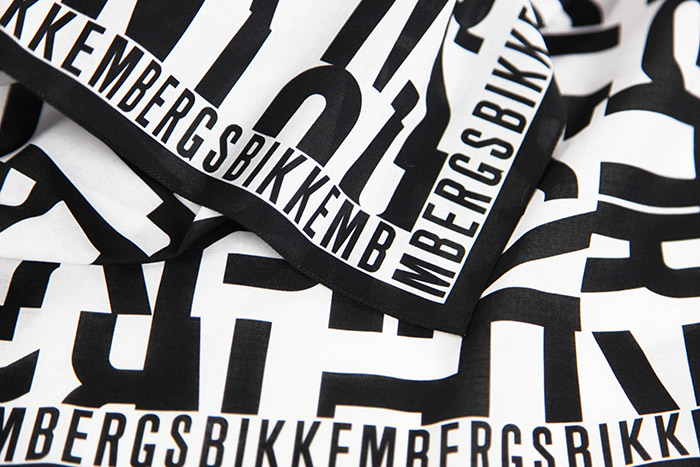 Ratti-Bikkembergs, a combination of energy and tradition
That signed with the Belgian fashion house is an exclusive licensing agreement for the design, production and worldwide distribution of collections of textile accessories under the Bikkembergs brand.
The first piece of this synergy is the Spring/Summer 2019 collection, a line of accessories characterised by the vibrant energy of the brand, combined with our Group's strictly made in Italy heritage.
Bikkembergs and Ratti's shared purpose expresses the ideal union between technologically innovative prints and stylistic tradition, through a perfect balance between creativity and style, while fully respecting the brand's iconic values.