It is the details that make the … addiction
By combining flair, expertise and know-how, we realise accessories for both men and women. Bags, foulards, shawls, stoles, scarves, bow ties, ties and hats. Each piece, as an expression of experience and high professionalism, is a unique, exclusive and personalised piece realised according to customer demands and needs.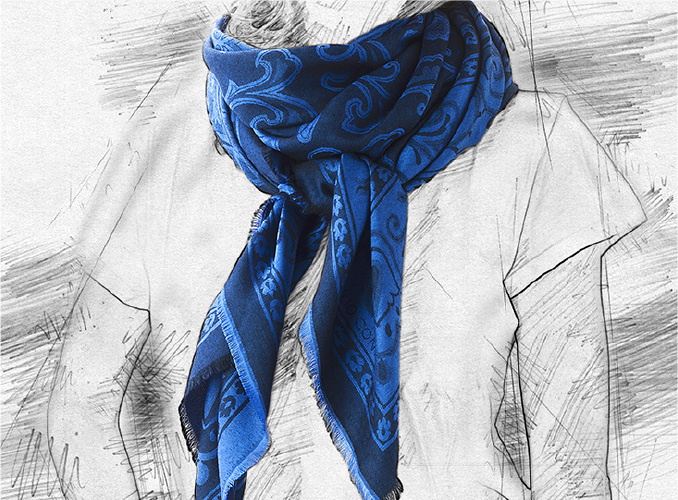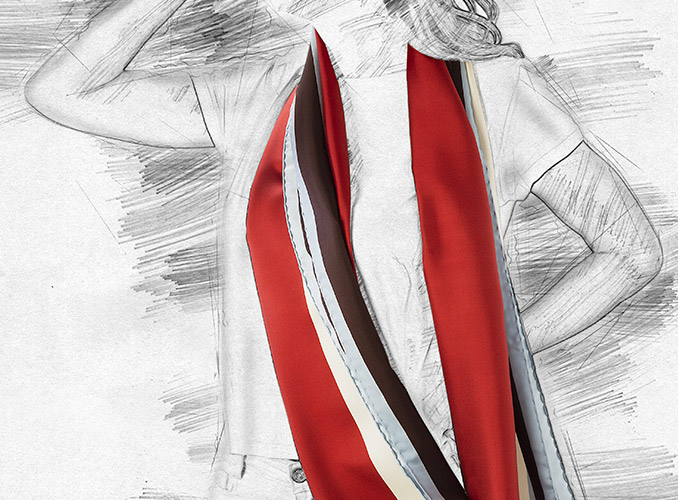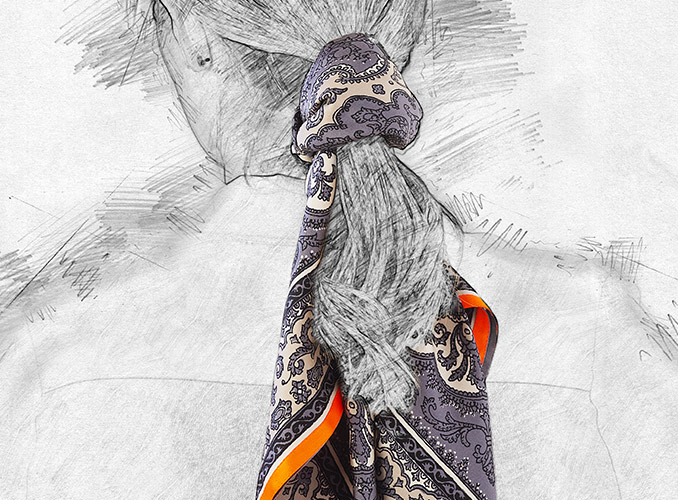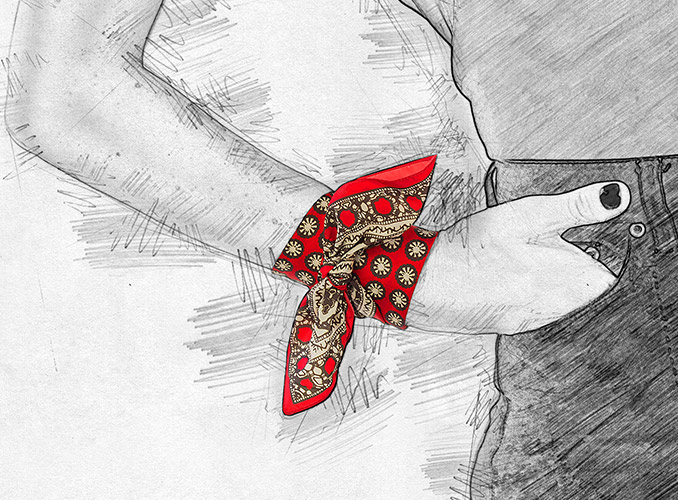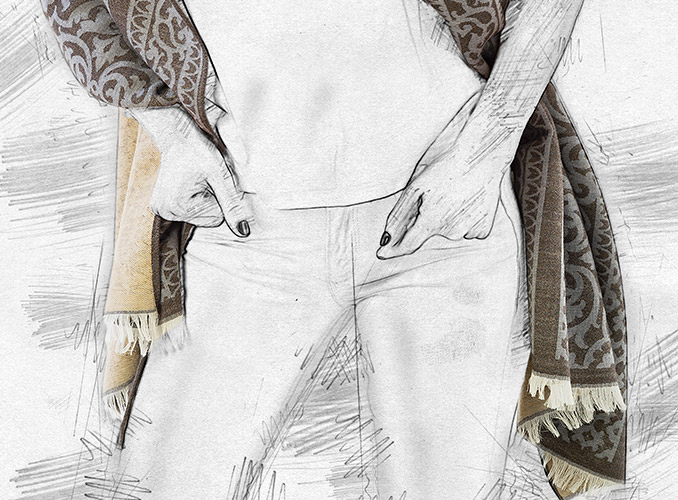 Each designer who is part of the team contributes with his or her own skills, expertise and distinctive style, instilling a personal creative trait in the final product. Different hands for new stimuli, up to the development of special, deep bonds between designers and customers. In these cases, the winning solution is to consolidate collaboration over time.
Fine prints on leather, faux leather and garments to enrich our offer
After many years of experience and thanks to technological innovations developed over time, we cannot overlook an element with high added value such as leather. We can print on all types of leather: aniline, semi-aniline and pigmented. We rely on different processes depending on the type of leather: textile table printing, ink-jet printing and UV printing.
As Ratti group, we always try to be attentive to the specific requests of our customers. This is the reason for which we can directly supply raw materials, or work in façon, by processing and customising leather provided by customers.
Accessories and fabrics for uniforms
In studying accessori e tessuti per accessories and fabrics for uniforms and professional clothes, we rely on the concept of timeless elegance.
The accessories and fabrics for uniforms that we realise are intended for many sectors: large-scale retail trade, airlines, shipping and cruise companies, railway companies, transport companies, banks and insurance companies, sports federations, military corps, restaurants and schools.
We use materials of the highest quality and the most advanced technologies, a mix of factors that enables us to realise fabrics that are resistant to use and washing, whilst ensuring colour resistance and shape and dimensional stability.
In addition to accessories such as ties and foulards – small details that offer the possibility to customise uniforms – we make fabrics: a dedicated team will guide you in the design and realisation of exclusive garments, a combination of innovation and personalisation.