Modern printed fabrics, designs and texture to meet every customer need
Henri-Emile Matisse used to say: "Seeing is already a creative act in itself", this is the reason for which we start from our archive motives, observe and study them, because ideas generate new ideas. It is from the search for and contemplation of beauty that our creative flow takes shape. Inspiration is everywhere and its sources are endless; it may come from a perfume, a memory, or a tactile experience: our flair is nourished by caressing fabrics and by admiring designs within an archive rich in history, craftsmanship and elegance.
Bright colours and pastel hues, geometric patterns and floral prints, unexpected proportions and seductive contrasts: our creations are designed for both men and women and to decorate their world.
Our products
We use carefully selected materials to create printed, plain, yarn-dyed and jacquard fabrics for clothing, underwear, ties, shirts, beachwear and furniture. We create accessories for men and women such as ties, bow ties, scarves and foulards. Thanks to the most advanced technologies, we are able to realise prints on leather, faux leather and garments. We also offer fabrics by the metre, available in stock.
Day after day, we work with our creativity and, thanks to innovative tools and a sound background of experience and craftsmanship, we create solutions that can meet every need.
Fabrics
Our approach is definitely "customer-oriented" because we put customer satisfaction first. We like to think that we have you by our side, listen to your needs, exchange our views and understand together how to make the perfect product for your specific needs.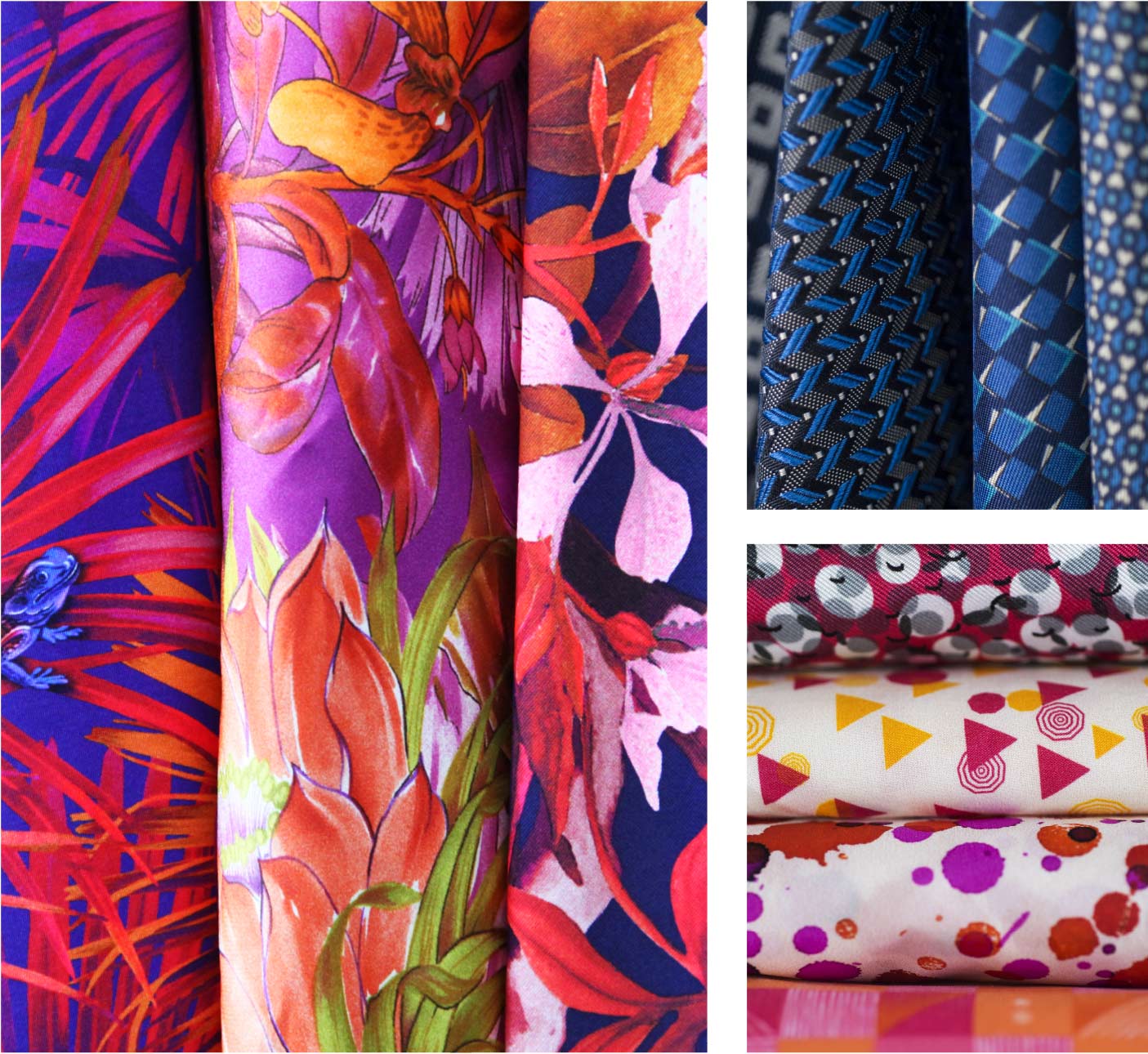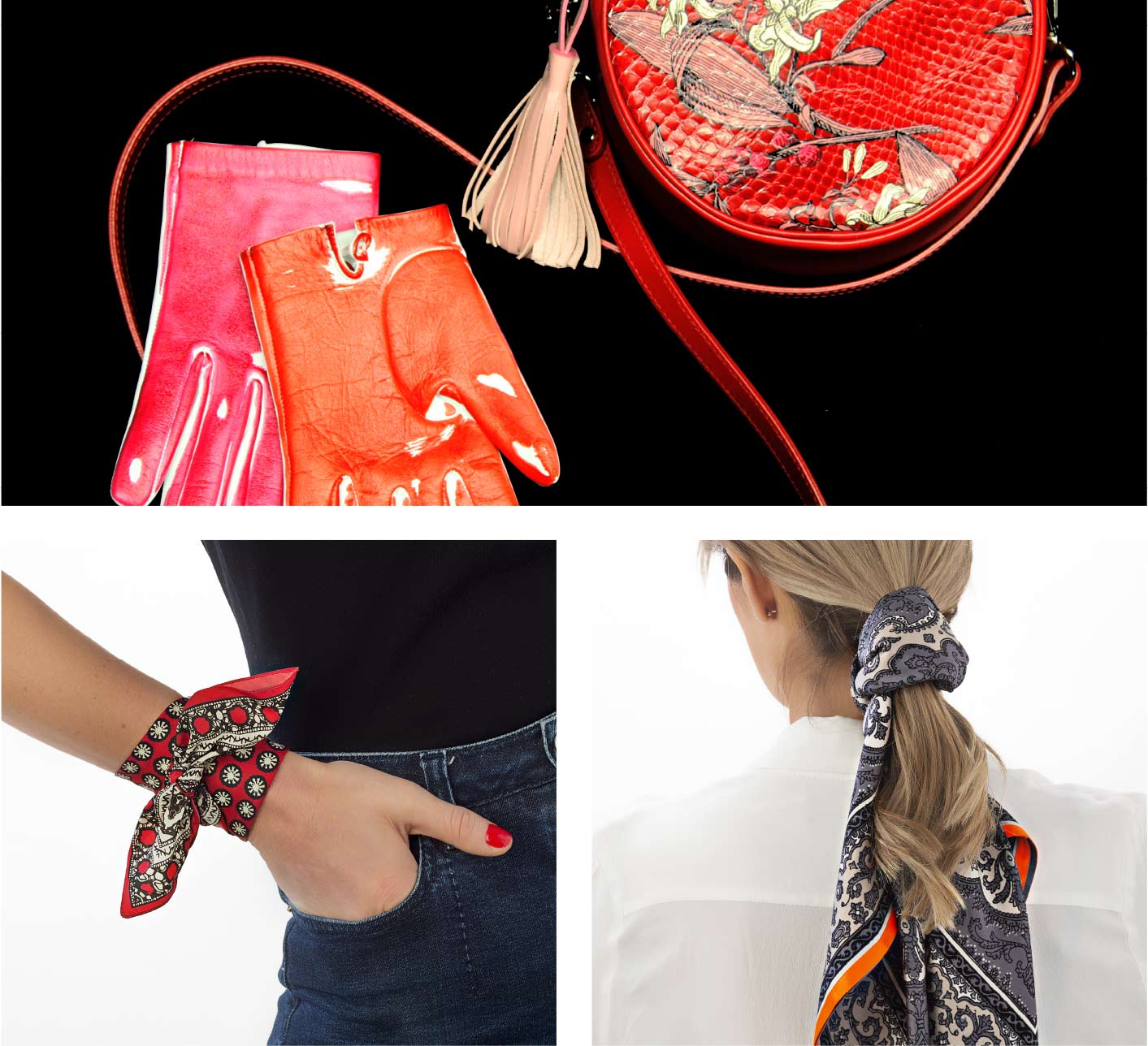 Accessories
Our fabrics are the result of the encounter between the craftsmanship of our masters and the genius of our designers.
Licensed brands
The Ratti group has signed production and distribution licensing agreements with some of the world's best-known fashion brands such as Bikkembergs, Elie Saab, Furla, Givenchy, Léonard Paris and Ungaro.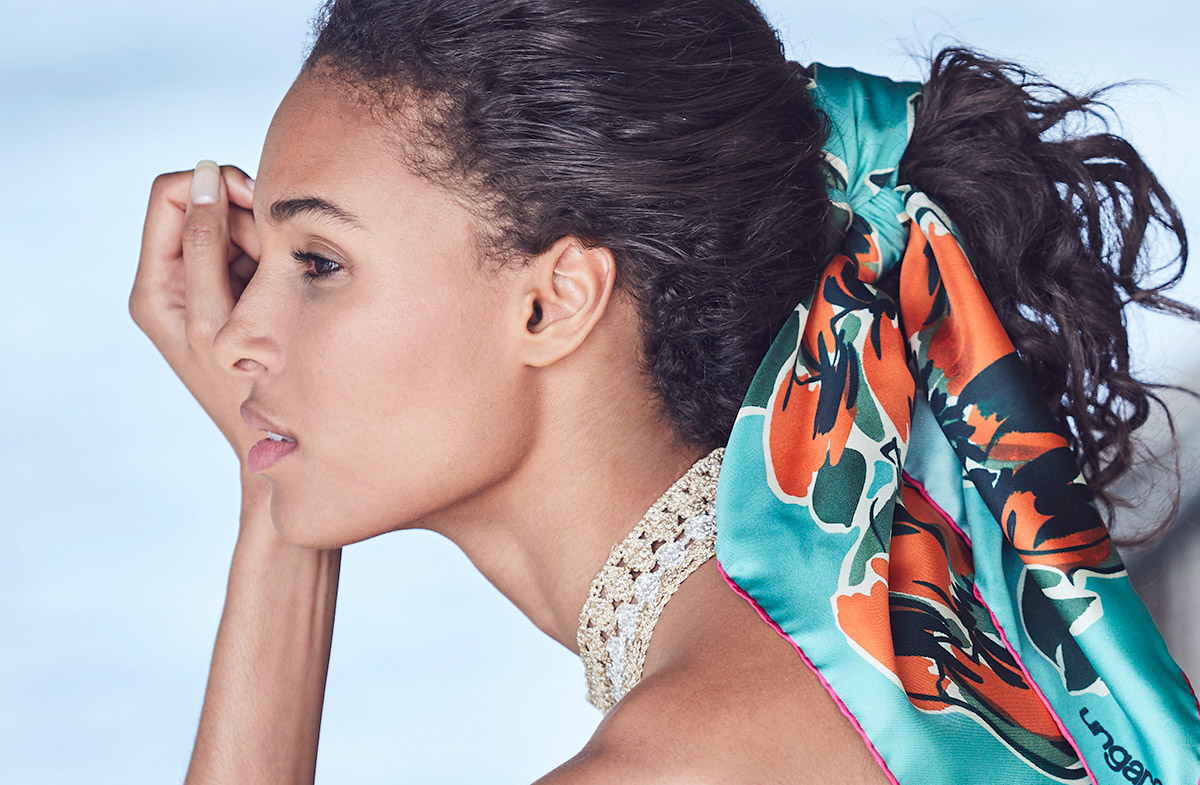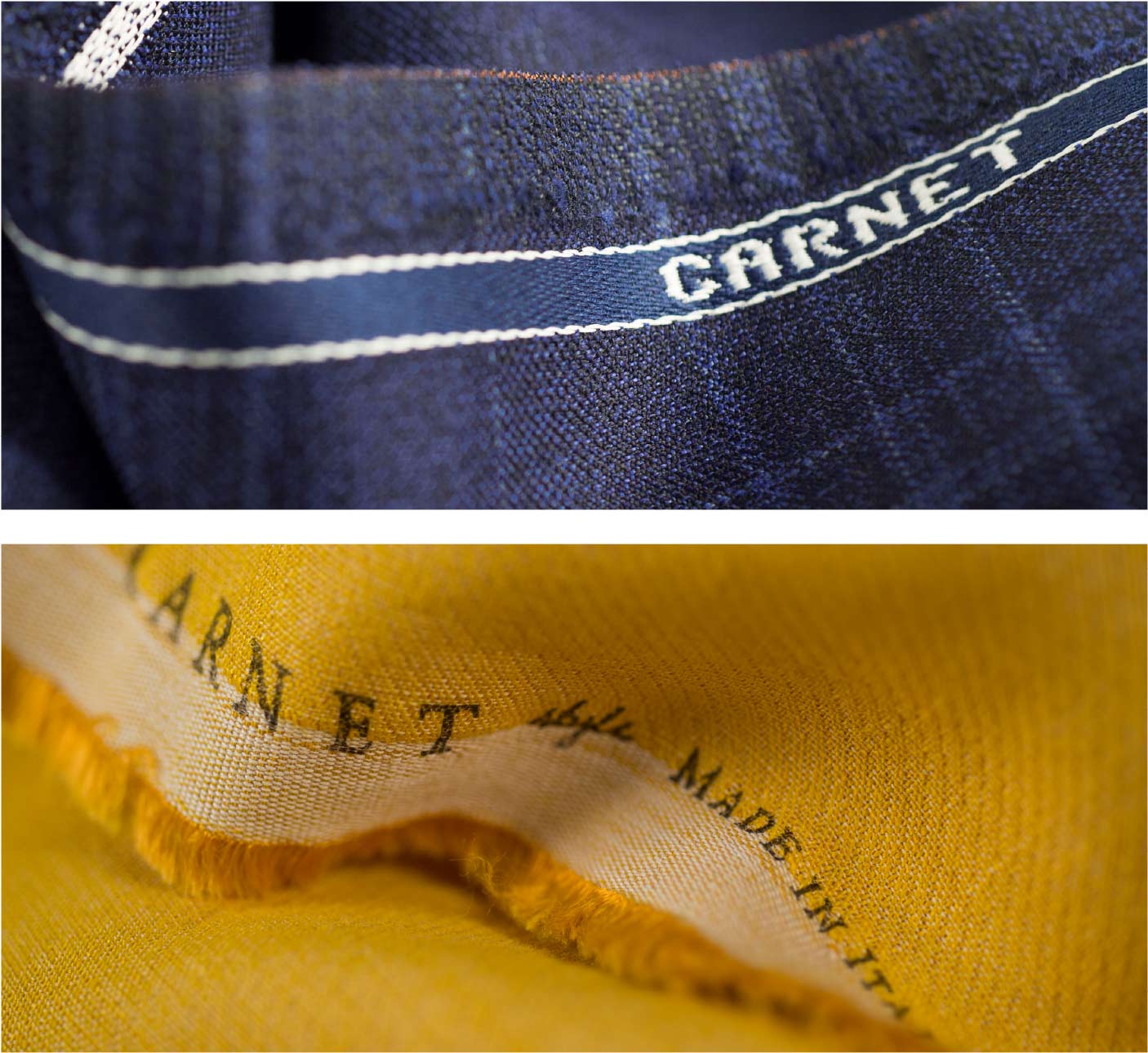 Carnet fabrics by the metre
Carnet is a division of the Ratti Group that manufactures and distributes the best fabrics all over the world for tailor's shops, designers, emerging stylists and garment makers, representing an ideal point of reference for the realisation of made-to-measure garments for both men and women.