Fabric printing
The history that has made us a leading company in the printing of fine fabrics for clothing and accessories is the result of a heritage of values developed over the course of more than seventy years working with printing tables and frames, driven by a passion for manufacturing excellence and stemming from a background of cultural knowledge and craftsmanship that has been defining a new model of style and elegance since 1945. The art of printing, which is the result of passion, talent and creative flair, is reflected in the quality and taste that, fabric by fabric, have made us the ambassadors of this technique.
Perpetually evolving ingenuity and style are shaped by ideas, creativity and search for beauty in a dialectic journey between art and textiles, between frames and digital, which is able to distil the true essence of this art.
Table printing
Our table printing is a process through which it is possible to reproduce, following a precise scheme, a design, even in several colours, on a textile surface with dyes that penetrate and fix to textile fibres in such a way as to be resistant to washing and friction. This technique, performed on fixed tables of 40 meters on which self-supporting trolleys are installed, is characterized by high precision wet-on-dry printing.
Basically, the fabric is perfectly spread on the table, while colour is printed through the photoengraved frames according to a pattern or motif. After laying out the frame on the fabric, with the help of a tool resembling a rigid rubber spatula, the colouring paste is spread over the frame, which reaches the fabric in the free and permeable areas. The succession of frames and colours will result in a real coloured design on the fabric.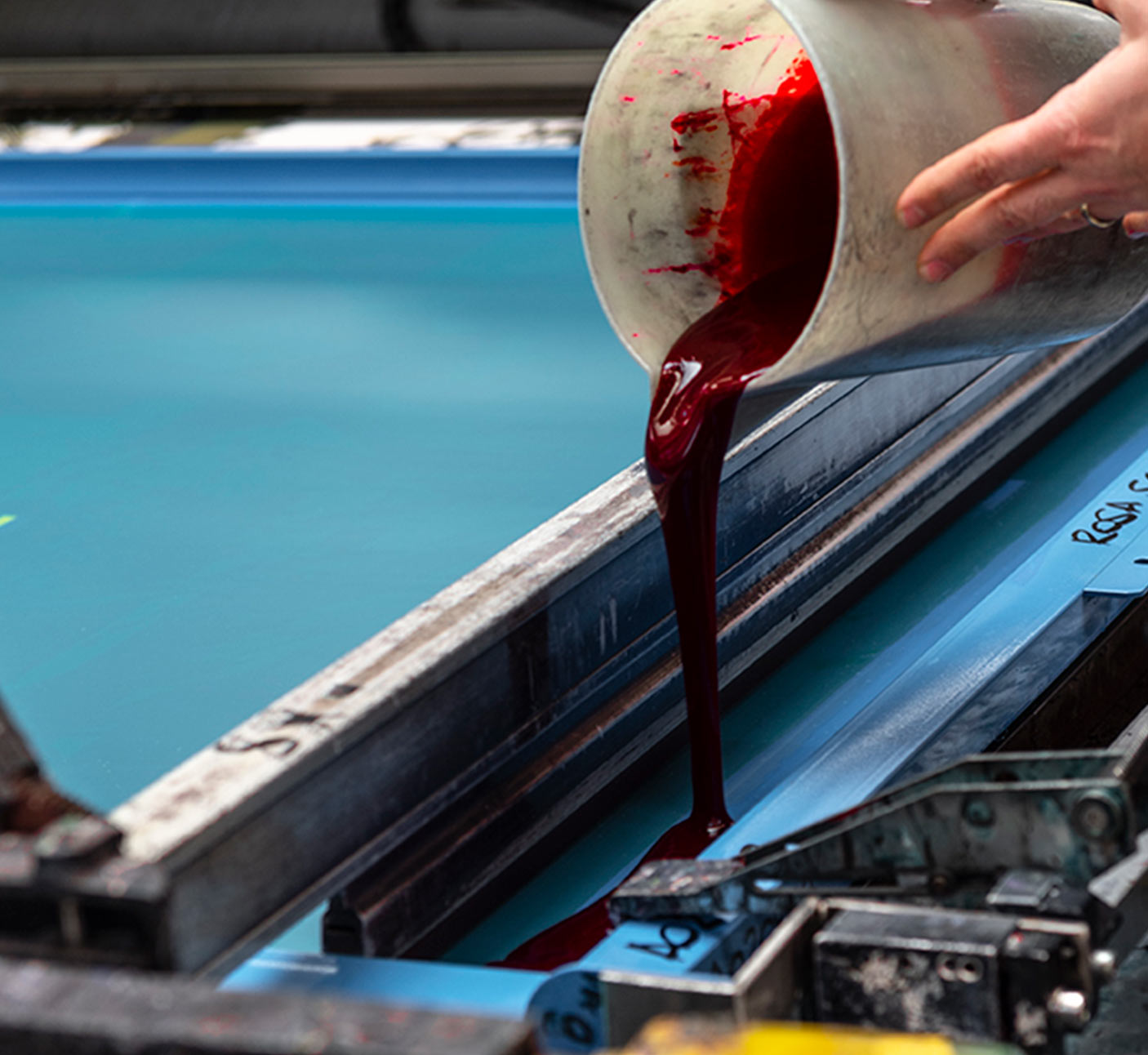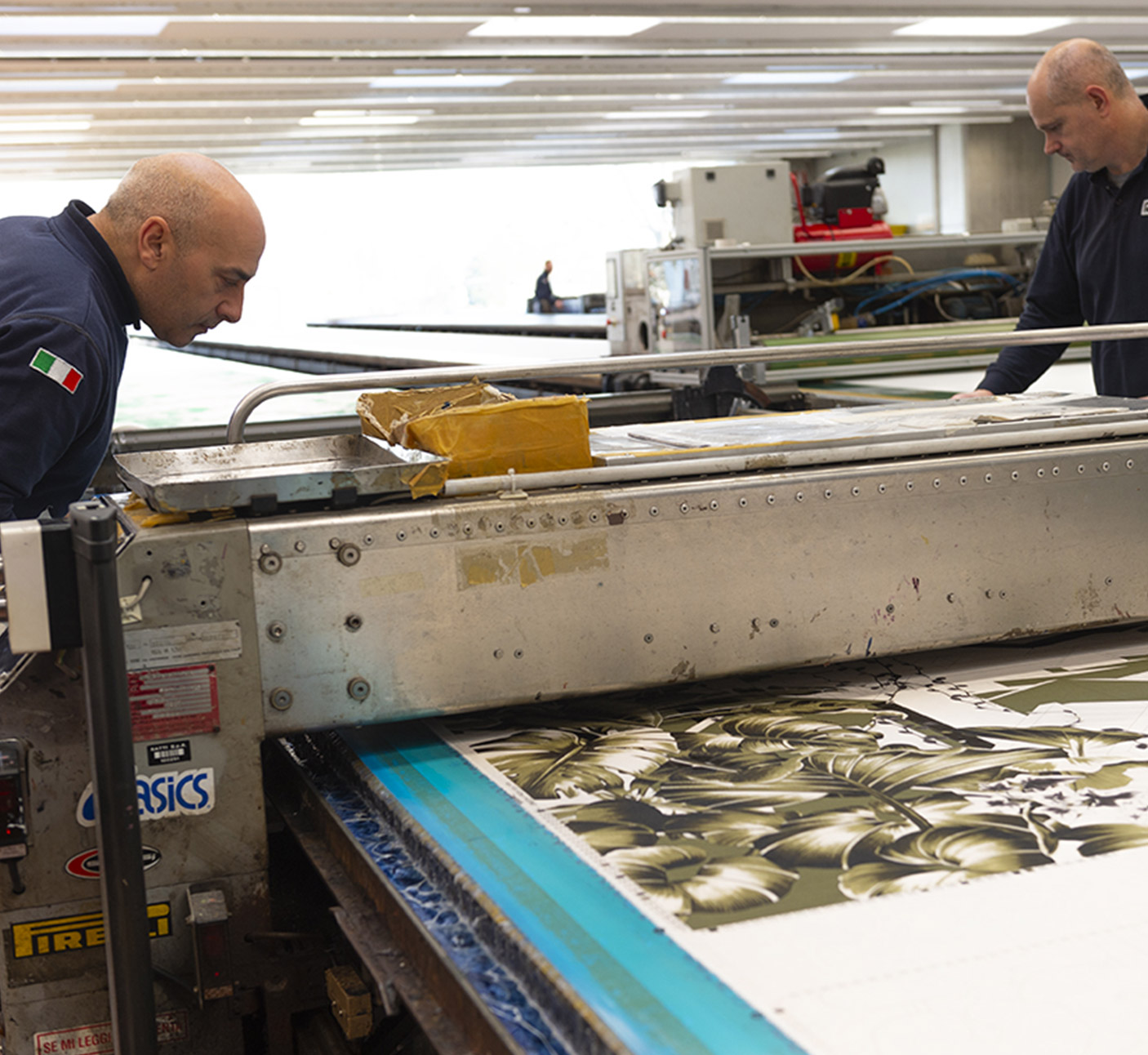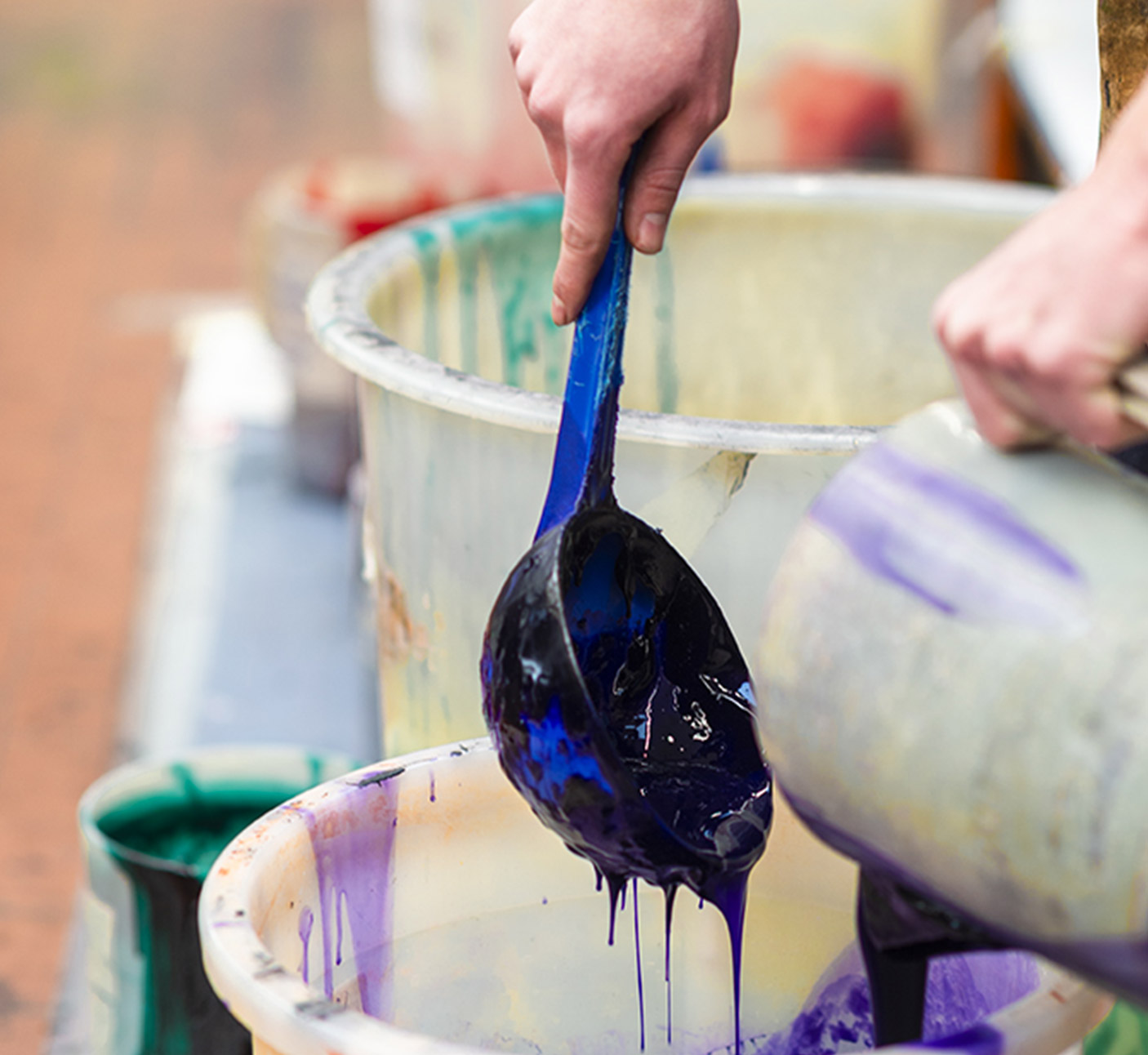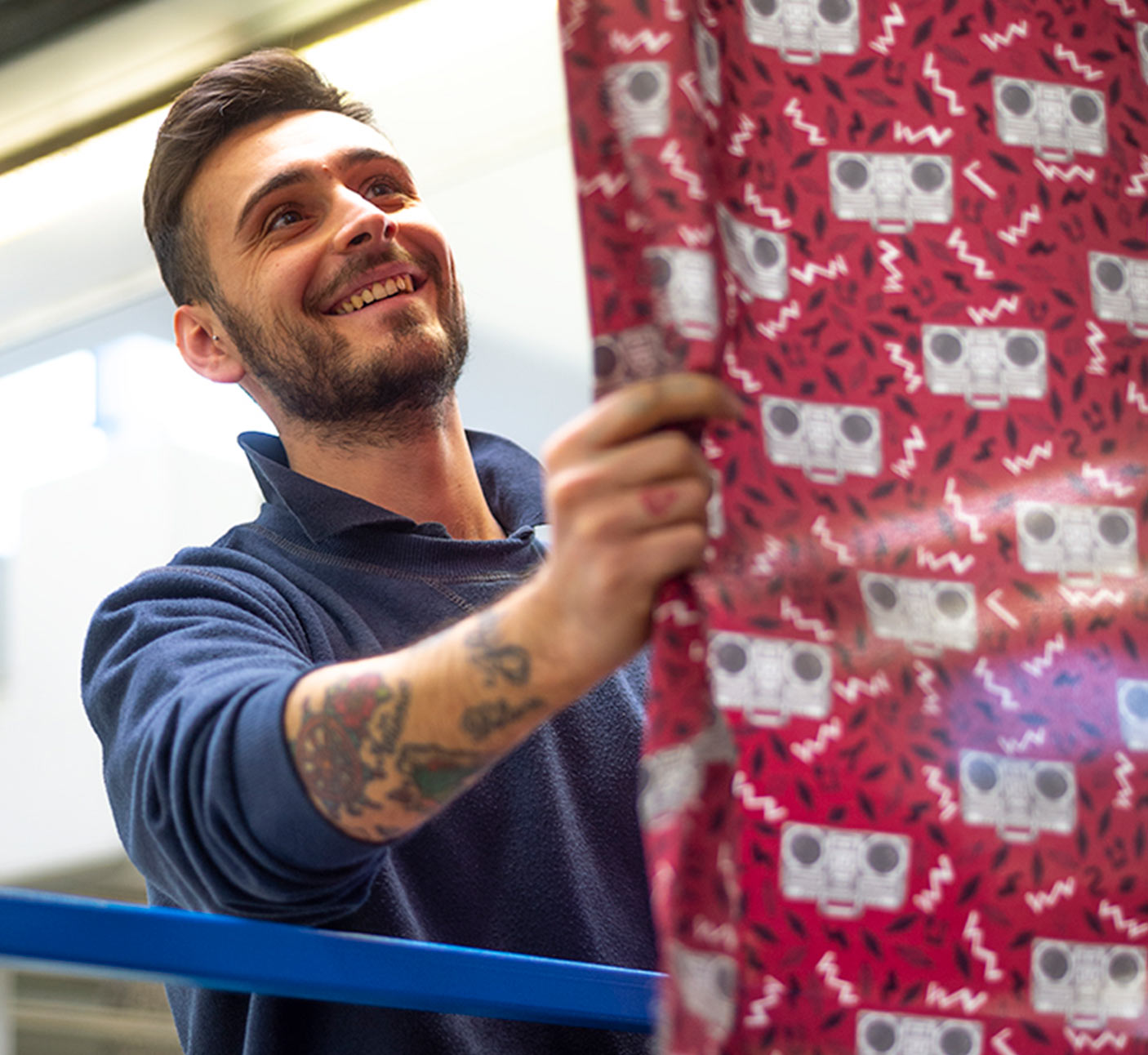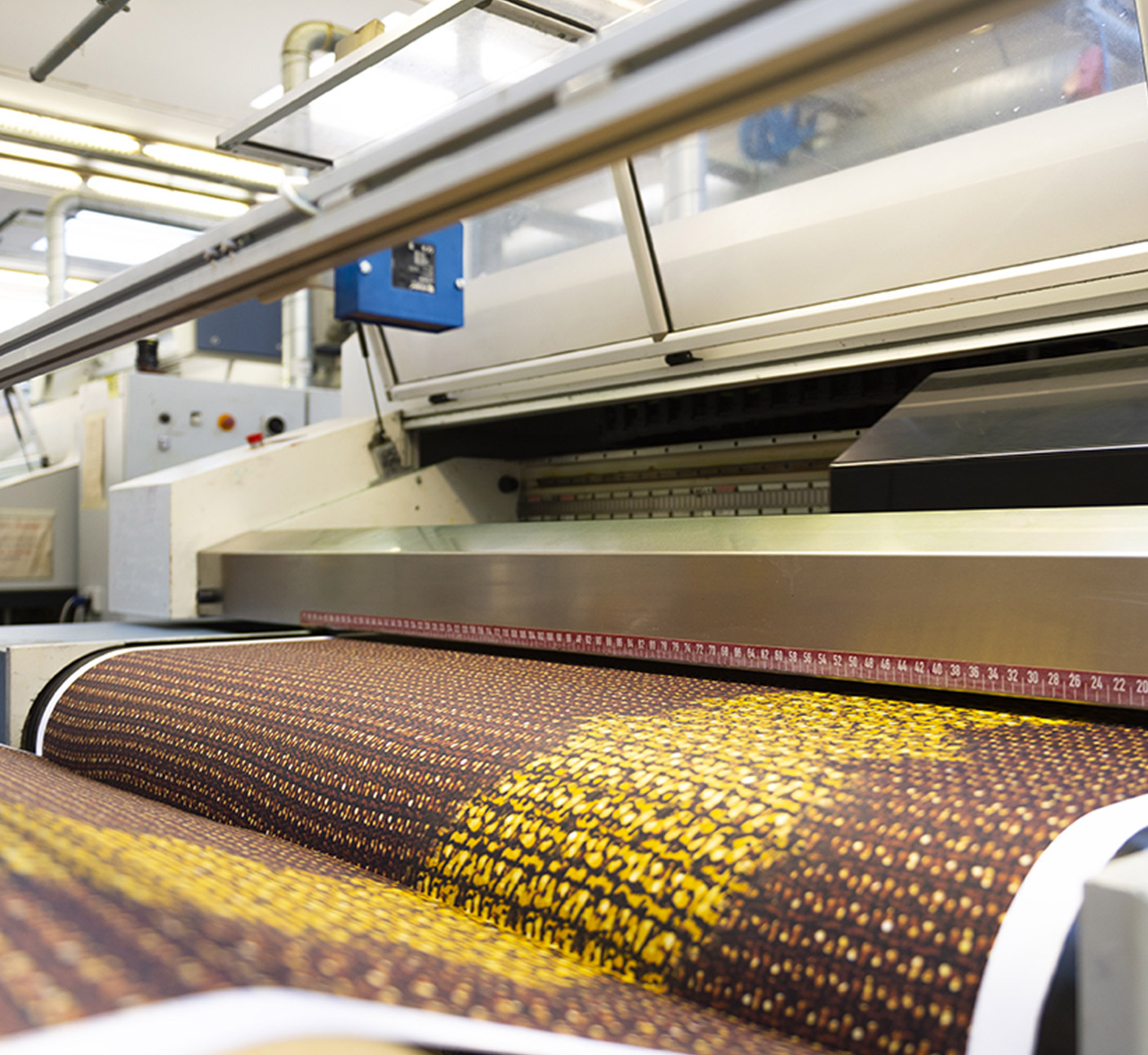 Ink-jet printing
Ink-jet textile printing is the most advanced technology, whose main characteristics are ductility, including the ability to print photographic drawings, and high precision. The technique is mainly based on the processing of the image on the computer through specific software, so as to create a digital file that is appropriately processed and then converted into electronic pulses that, in turn, generate a pressure on the wall of the ink chamber. The combination of the individual chambers determines the formation and emission of the colour droplet through a nozzle placed on print-heads, which provide for the formation and subsequent "jet" of minuscule droplets of colour onto the fabric.
Discover the next step in the manufacturing process:
the finishing