The manufacturing process between tradition and innovation
The manufacturing process involves the development of projects that regard both internal processing phases and external processes, upstream or downstream of the current industrial context.
With the intent to follow and anticipate the needs of the market, thanks to the support of the European project Smart4CPPS, we are adapting our industrial cycle to the demands and changes required by Industry 4.0.
Through innovations in the manufacturing process, plant control, monitoring, product tracking and product-process interaction, we are creating an efficient
Smart Manufacturing model for the textile industry,
aiming at making it increasingly capable of merging customer ideas with the finished project.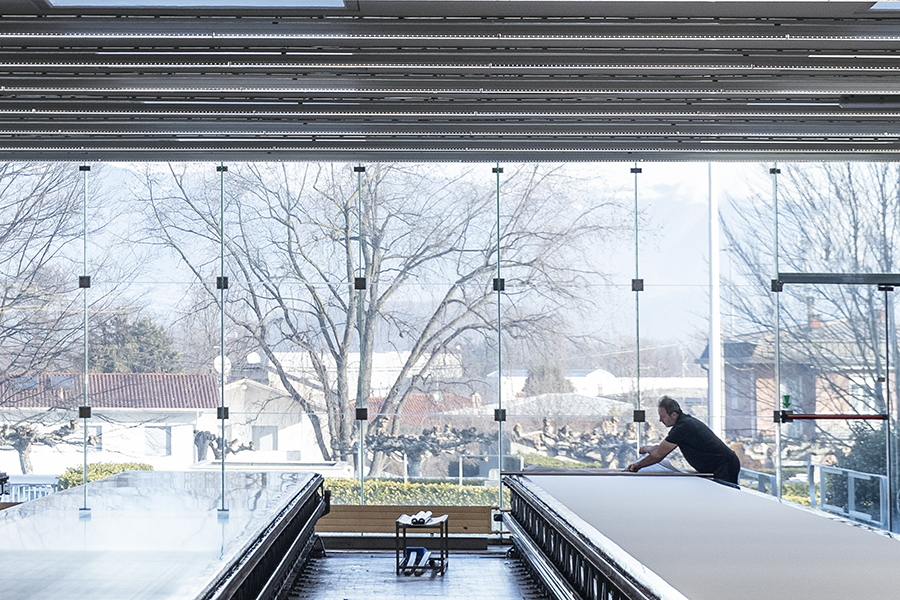 The close connection between manufacturing process and customer needs
Specifically, our group's activities are intended for the most important international fashion brands. We provide them with
printed and yarn-dyed fabrics to make unique garments, or
accessories
designed and made
to meet specific requests of brands, designers and stylists.
In a process of continuous interaction with the customer/designer, our
product managers
define
the product idea
and develop the
best aesthetic and productive creation.
This requires active and synergistic collaboration, to give rise to the fundamental phases of the
design, processing and manufacturing cycle:
Designing the product with the customer
Getting raw materials
Realising samples
Manufacturing
Find the details of the individual aspects of the manufacturing process in the dedicated sections.