A collection of 90 fabrics, yarn-dyed and printed with natural colours.
Building in certainty: this is the spirit of Ratti, during the occasion of the new edition of Première Vision in Paris, presenting its own sustainable creative innovation. After a long period of testing in its development and research laboratory, the result is a dual application of dyes: a palette of 60 colors for natural dyeing of yarns, for the production of yarn-dyed wool items, together with 30 natural printing dyes for the making of printed silk items.
The dyeing of the yarns that make up the selection of the weaved items is completely natural, of vegetable origin, made through eco-compatible processes, which means NOT using any chemical product. The advantages of this natural dyeing process are, first of all, the biodegradability, the low toxicity and the absence of skin allergic reactions. The yarns produced are available in a wide palette of colours ranging from sandalwood to blueberry, touching the shades of turmeric and liquorices, at the same time presenting the characteristics of solidity and resistance to washing and to light exposure. The natural colours for printing have been obtained from vegetable extracts, thanks to a procedure that requires an ad hoc formulation for each shade of colour. Silk is the basis on which tests were carried out, leading to good results in terms of appearance and uniformity of shades.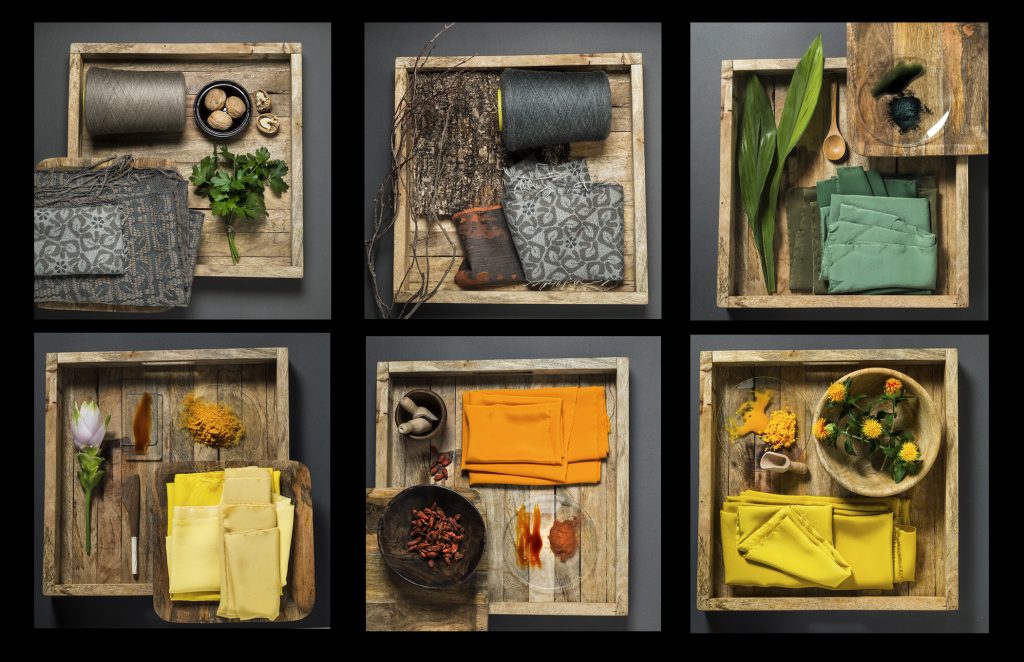 This natural choice made by Ratti reflects its offer of over eighty items that now constitute the responsible collection. Natural dyes are present in a free, but at the same time impeccable, declination, and follow in the wake of the technological and stylistic study of the company, which has always been attentive to experimentation, thus giving life, from collection to collection, to quality fabrics and prints for a sustainable and trendy wardrobe.