A synergy of talent and beauty: growing together with younger generations
The desire to take a challenge is very important to us, as are perseverance, listening skills and creative flair. Evolving is crucial, new ideas are a must to give light to innovative projects; for this reason, the projects promoted by our group include those designed for young people who, with their genuine freshness, can observe reality from a different perspective.
By collaborating with Italian and international schools and universities, we foster mutual growth and enrichment. We organize continuous education programs both internally and externally, in order to scout new talents, people who, with their history, ideas and creativity, can bring innovation into the company, increasing its overall value.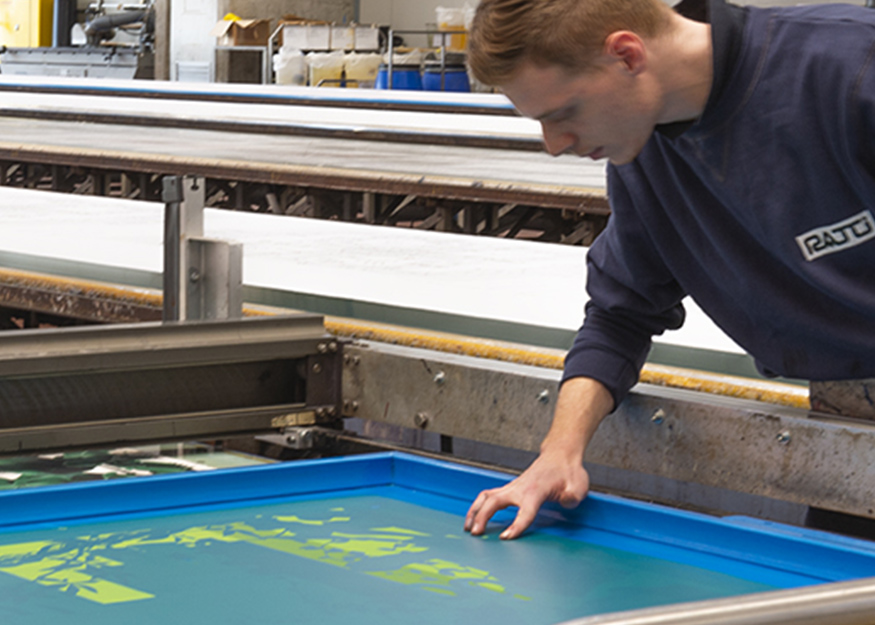 A world of opportunities for a dynamic, creative and stimulating future
Besides universities, we met students from secondary and vocational schools, who can thus live a comprehensive educational experience, a combination of craftsmanship and applied creativity, inspirations from the past and technologies of the present.
Our organisation is constantly in need of new figures, in a corporate perspective that is getting closer and closer to the principles of industry 4.0. In addition to the purely creative roles related to technical and manual drawing, we also periodically recruit various professional figures for sales and production departments, including engineers and blue collars.
To support you in taking your first steps in the complex world of work, we give you the chance to practice in the field, in various operational areas, taking the challenges of the textile and fashion industry together with us.
You will be able to enhance your talent, learning how to manage and develop it. Together with us.
Discover the opportunities
offered by our group!